Tadej Accetto - Agile Coach
Tadej Accetto is an Agile Coach with a decade of experience under his belt, working with clients of all sizes and industries. They value honesty, integrity, empathy, and continuous learning, and believe in collaboration, communication, and transparency when working in a team.
Tadej's coaching philosophy is rooted in servant leadership, continuous improvement, and a focus on outcomes rather than outputs. With a toolbox of Agile frameworks and methodologies and a knack for leveraging team members' strengths, Tadej is a true asset to any project.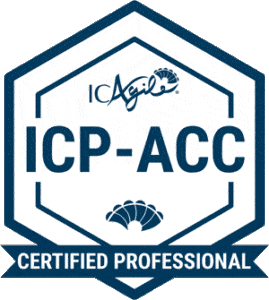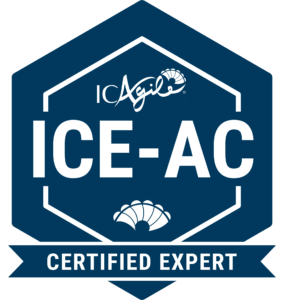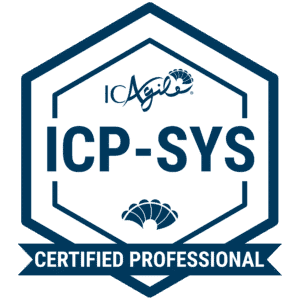 Tell us a little about yourself and your history with agile?
My journey with Agile began in 2007, when i joined a software development team that was using Scrum. I was immediately drawn to the iterative and collaborative nature of Agile and has been working with it ever since. I have worked with clients across multiple industries, including technology, finance, healthcare, and others ever since.
How do your personal values connect with the work as Agile Coach?
I would say honesty, integrity, empathy, and continuous learning are part of my values, I believe in being transparent and authentic in all my interactions with clients and colleagues. It is important to me to understand their perspectives and needs.
As a trainer, I try to constantly learn and practice something new, it helps to feel I am also learning and growing while supporting and coaching my clients and their organizations.

What types of clients has worked with you over the years?
I've had the opportunity to work with clients of all sizes, ranging from startups to large corporations, across a diverse array of industries such as technology, finance, healthcare, and many others. Additionally, I've had experience working with clients in both the private and public sectors.
Can you share their personal values that are valuable to them?
I wholeheartedly believe in the power of collaboration, communication, and transparency within a team. It's the essence of our success. Clear goals are our guiding star, and open, honest communication builds trust and respect among us. Each team member is a unique asset, and I'm passionate about ensuring that every voice is not just heard but valued. Together, we're an unstoppable force, capable of achieving anything. Let's embark on this inspiring journey towards success, united by our shared purpose.
What agile tools do you use with your clients?
The specific tools I use with my clients depend on their unique needs and the nature of our engagement. I'm versatile and adaptable, but some of my trusted tools include Jira, Trello, Slack, Mural, and Zoom.
In addition to these tools, I also leverage a variety of Agile frameworks and methodologies, such as Scrum, Kanban, and Lean. These approaches help us stay agile, responsive, and aligned with our goals throughout the project. It's all about tailoring our toolkit to suit the task at hand, ensuring we deliver the best results for our clients.
What coaching philosophies do you adhere to and work with?
As an Agile Coach, I practice servant leadership, prioritizing guidance over control. Continuous improvement is a core principle, as I'm always seeking ways to refine our processes. My focus remains on delivering valuable outcomes for our customers and stakeholders. Together, we can achieve excellence and create a lasting impact.
Tadej is one of the best coaches and trainer and facilitators (name it), that I have personally received training from. He ensures that the course is designed well, and at the same time delivered well to his participants.

I have personally learned a lot from his own professional experiences, and his practical tips on different agile business scenarios, and how you cope up with it. I highly recommend taking trainings with Tadej and his group!
Tadej is our instructor during our ICP ACC session in January 2021. He showcased his expertise in Agile Coaching with us unknowingly unlocking to becoming Agile Coaches ourselves during the class.

I learned a lot from him and the whole class was very much enjoyable despite it being a virtual one.

I could only imagine if the class is conducted in person, it would surely be one for the books!
I had the privilege of working and learning from Tadej and The Agile Company. Over the years I have worked with countless coaching professionals in the innovation sector learning how to bring the most out of self-organised teams in complex organisations, and of many sizes.

As such, I would highly recommend Tadej to the highest performing teams having to endure the most complex challenges in achieving short, medium and long term commercial objectives and strategic goals
Training courses run by Tadej Accetto