Immersive and Live Virtual Conference Agile Fundamentals by ICAgile Course
Hurry up, only a few seats are left.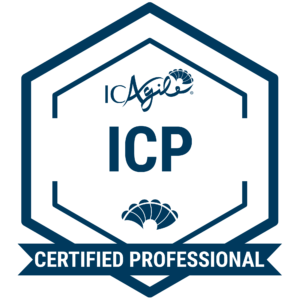 Discover the meaning and benefits of Agile
We have designed our ICAgile Agile Fundamentals course to allow your teams, your leadership and the entire organization to fully grasp the value and potential of Agile, understand the reason behind the practices and are able to set their first steps towards Agile ways of working in any place of the organization.

Our Unique course structure helps students learn the practices and tools step by step through experimentation and activities, discover the meaning and benefits of Agile.
Let us know your preferences and we'll contact you with our proposal!
14 hours live online training

Innovative learning methods

Notebook and training material

This practical Agile training course will allow your IT departments, but also your HR department, Marketing teams, product teams and design staff understand the real value of working Agile, and implement the best practices that help your organization as a whole to deliver more value to all its internal and external stakeholders
Agile as an opportunity 
Origins of Agile, the manifesto and the practical uses of agile around the globe
Delivering Value as a North Star
Incremental Development, How? and Why?
Vuca and Cynefin
Debt – Technical or in the team
Working with users and customers,
Customer journey & user stories,
Frameworks and Mindset
Agile as a tool for better work
Value based work & Retaining Quality
Backlogs, Work-in-Progres
Inspect & adapt principles
Definition of Done
Continuous integration in all Agile projects
Release plans and the cost & benefit of Frequent Delivery
Estimation of work, pulling the work & Sprints
Framework: Scrum
The Agile Team 
Self-organizing teams – Why & How
Working better together through Psychological safety
Diversity, trust, respect and communication in the team
Knowledge sharing in the team and beyond
Not more, but different meeting structures for productivity
The office space, making today's plan work for your team
Framework: Kanban
Driven by continuous improvement
Continuous improvement as a mantra for success
Process Improvement
Product adaptation
The principles of Agile as a driving force for quality and customer delight
Establishing the Agile Mindset, culture as a journey
Framework: Your team's best version
Online IC Agile Fundamentals Certification Course
After this Online ICAgile Agile Fundamentals course you will be able to:
Explain the thinking behind the Agile Manifesto and relate the ideas to their own experiences and context.
Relate the important characteristics of the agile mindset to their own context and identify areas for individual growth.
Apply tools and techniques to create a common shared understanding within a team or project context.
Describe the differences between teams that are self-organized and those who rely on more management direction.
Build a product backlog and identify what it should contain.
Illustrate the implications of frequent interruptions vs. limiting WIP to different aspects of work, including technical delivery.
Language : English
Duration : Depends on the event
Times: Find your timezone in the events
Certification : YES ICP
Level : Professional
Passionate about Agile, we work together as a team to deliver meaningful change for our clients. We make it our mission to inspire change with our enthusiasm and knowledge of Coaching, Agile Teams and Organizational Agility.
Have a question? We remind you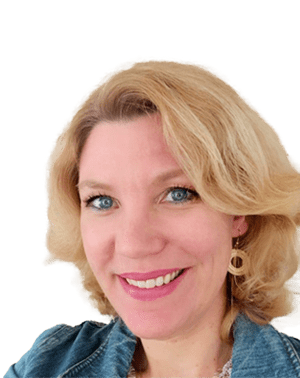 "Nothing beats a face-to-face conversation to understand your company's history and discover its needs."
A totally free and non-binding meeting.
We explain everything about Organizational Agility and how we can help you reap its benefits for your team.
Natascha SPEETS, founder of The Agile Company