Professional Coaching for Agile organizations
Coaching the entire organization towards growth and development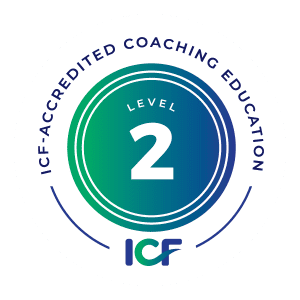 International Coaching Federation
Coaching in Agile Organizations​
Forward Focused Conversations for Agile Coaches that want to achieve excellence in coaching with the ICF​
Your Instructor and Coach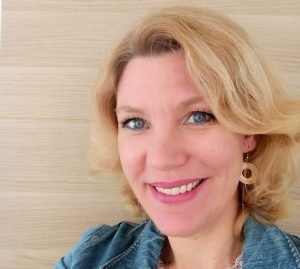 The Forward Focused Conversations Arc was designed by Natascha Speets, PCC Certified, who came to the realization that most modern coaching styles and frameworks promote the same wish for their clients: Positive change, sustained learning, and deep awareness of self.

Natascha is a certified Solutions Focused practitioner, but also uses her knowledge of systemic coaching, the GROW model, non-violent communication, and appreciative inquiry when engaging with her clients in coaching conversations.
This course includes everything you need to reach your ICF Credential!
If you'd like to start sooner, feel free to reach out so we can create a personal learning plan with you!
ICF Level 2
Coaching in Agile Organizations​
€
5199
Excellence in coaching
Duration : 4 to 12 months

Innovative learning methods

Notebook and training material

Module 1 - Coaching Agile Teams

Module 2 - Facilitate growth in Agile Teams

Module 3 - Core Competencies For Agilists

Module 4 - Systemic Coaching for Agile

Module 5 - Coaching the Agile Organization
International Coaching Federation
Course Program Coach in Agile Organizations

This course is divided in 5 modules: 
Module 1 - Coaching Agile Teams
Development in the discipline of coaching for Agilists
Definition of the role of a coach for Agile Teams
Achieving essential changes in Mindset, self-awareness and self-management
Professional Coaching Skills Fundamentals
Active Listening and Powerful Questions
Determining the Coaching Question
Exploration of the subject and its solutions
Commitment & action plan (Forwarding the learning)
Conducting the coaching conversation
Team Coaching Fundamentals
Contrast between mentoring and coaching
The Team as a complex system
Understanding Team maturity and development
Helping the team develop its path towards high performance
Coaching a Team and its members through Change
Understanding the impact of change for the team and individuals
Identify and address resistance to change
Conducting a conversation about motivation in change
Coaching a Team and its members through Conflict

Identifying and helping teams overcome conflict
Coaching teams through challenges, impediments and building self awarenessss
Solution Focused Team Coaching – introduction
Building Capacity in Teams
Being an Agile role model when teaching values
Creating a safe space for mutual learning
Designing sessions that favour self-learning and discovery
Module 2 - Facilitating Growth in Agile Teams
The Forward Focused Conversation
Professional Coaching Competency Framework (ICF)
The difference between simple facilitation, Team Facilitation and Team Coaching
Decisions and difficult sessions
Helping teams and coaches stand tall in the storm
Working with dysfunctional behavior in a team
Team Dynamics and growth
ICF Core Competencies Practiced
Demonstrates Ethical Practice
Embodies a Coaching Mindset
Establishes and Maintains Agreements
Cultivates Trust and Safety
Maintains Presence
Listens Actively
Evokes Awareness
Facilitates Learning and Growth
Facilitating Growth in Teams
Asking the right questions
Helping teams to make their own decisions
Coaching the team to develop awareness of growth and learning
Preparing and designing collaborative discussions
Facilitating meaningful discussions
Practice Team coaching and facilitation techniques in Agile meeting
Module 3 - Core Competencies For Agilists With Forward Focused Conversations
The Coaching Conversation
Definition of coaching
The Arc of the coaching conversation
Understanding the need behind the want
Identifying the gap
Coaching questions and what they do
Solutions Focused Coaching for Agile and Forward Focused Conversations
Systems coaching
Professional Coaching Competency Framework (ICF)
Decisions and difficult sessions
ICF Core Competencies
Demonstrates Ethical Practice
Embodies a Coaching Mindset
Establishes and Maintains Agreements
Cultivates Trust and Safety
Maintains Presence
Listens Actively
Evokes Awareness
Facilitates Learning and Growth
Practical Coaching Considerations
The Mindset and posture of a coach
Contracting with single and multiple stakeholders
Supervision and dealing with Agile Leadership
The Agile Organization as a System
Ethical considerations when coaching Agile Teams
Self awareness and development.
Group Mentor coaching sessions
You can join these session at any time during your training, and even after you have finished! You need to participate in at least 10 practice sessions in which you will be coached, are coaching (at least 5 observed sessions) or you can observe and give feedback. We will note your attendance internally.

Individual Mentor coaching sessions
Throughout the program you can book 3 sessions with your mentor in which you will be working on a recorded coaching session and identify core coaching competencies you have or will need to develop to reach your desired Credential by the ICF
Module 4 - Systemic Coaching for Agile
Foundational Systems Work
Development in the discipline of Systemic coaching
You, your systems, you development and responsibility towards your systems
Complex adaptive systems, Adaptive Action coaching
Systems thinking & perspectives
Using coach competencies
Coaching competencies for systemic coaches
Active Listening
Co-coaching
Enhancing collective insight
Human centered Systems thinking
Systems awareness questions
Systems forwarding questions
Observations, challenges and silence
Facilitation vs Coaching – When how and why?
Coaching a system in conflict
Being a systemic coach
Different types of Systemic Coaching
Ethical considerations for Systemic Coaches
Awareness of the system in the system
Alignment, agreements & Contracts
Identifying the Coaching Need & preparations
Forward Focused Conversations in Systemic Coaching
The Conversation
Entering the system
Relationships
Exploration of team realities, legacy roles and functional and dysfunctional parts
Forward learning, growth and establish success with the system
Tools and activities for Systemic coaching
Designing your Team coaching session
Module 5 - Coaching the Agile Organization
Our changing world – ethics and Coach Minset
Defining Business agility and your role as coach
Personal Agility and Ethical outlook on the job
Enterprise Agile Coaching Skills & goals
Personal and professional mastery – Coach Mindset
Learning Journeys and Professional Development
A Systemic approach to enterprise coaching – The Why
The Agile Company Business Agility Compass
Systems thinking , awareness and systems Dynamics
Systemic vs Systems Coaching
Sense making for Scaling
Coaching the conversation on the scaling need
Coaching the organisation in their decision to scale
Agile Transition and Transformation Change Strategies
Helping the organization see itself
Strategy and Contract for Change
Blockers and Organizational Impediments to Change
Coaching Leadership in transformation
Coaching Leadership in their role change
Leadership alignment
Stepping into change
Organizational Systems Entry
Stakeholder alignment & Work definitions
Crafting a Systems Entry plan & proposal
Coaching the Business Case
Evoke awareness of the Human change process
Responsive organisation design – The What
Organisational evolution 
Innovation and Adaptation as levers for success
Ambidextrous design and flexible structures
Coaching Organizational Change
Bringing the Coaching mindset to change
Co-creating an organisational change strategy
Understanding impediments
Breaking Boundaries
Boundary spanning levels and information gathered
Cross-boundary coaching
Culture Shift and transformation
Awareness of Organizational Culture
Nudging Cultural shifts
Coaching the culture as a system
THE ONLINE ICF COACH CERTIFICATION PROGRAM
How to integrate the Core Competencies in every different role we carry as Coach for Agile Teams
Coaching the larger system the teams and people work with
Coach the organization towards positive transformation
Using Coaching skills to enhance your own leadership and that of others
Coaching the discovery and implementation of transformation in the Agile Organization
Elevate your professional Coaching skills to the LEVEL 2 PCC credential
Language : English
Duration : 4 to 12 months
Times: Find your timezone in the events
Certification : ICF PCC, with conditions
Level : Professional
Path: Level 2
Online Professional Coaching Program
Weekly sessions leading to ICF certification
"Nothing beats in-person conversations. We love to hear more about you, your company or team and learn how to adapt our services to your specific needs.
Drop us a line and we'll call you back as soon as possible to arrange a meeting with you and your teams. This meeting is of course free of charge! Inviting The Agile Company to meet with your teams is usually the first step into getting objective and honest feedback and may serve as an eyeopener to your organisations cultural dynamics."