Enterprise Agile Coach Certifications
Enjoy the full range of tools and skills needed to become an Enterprise Level Agile Coach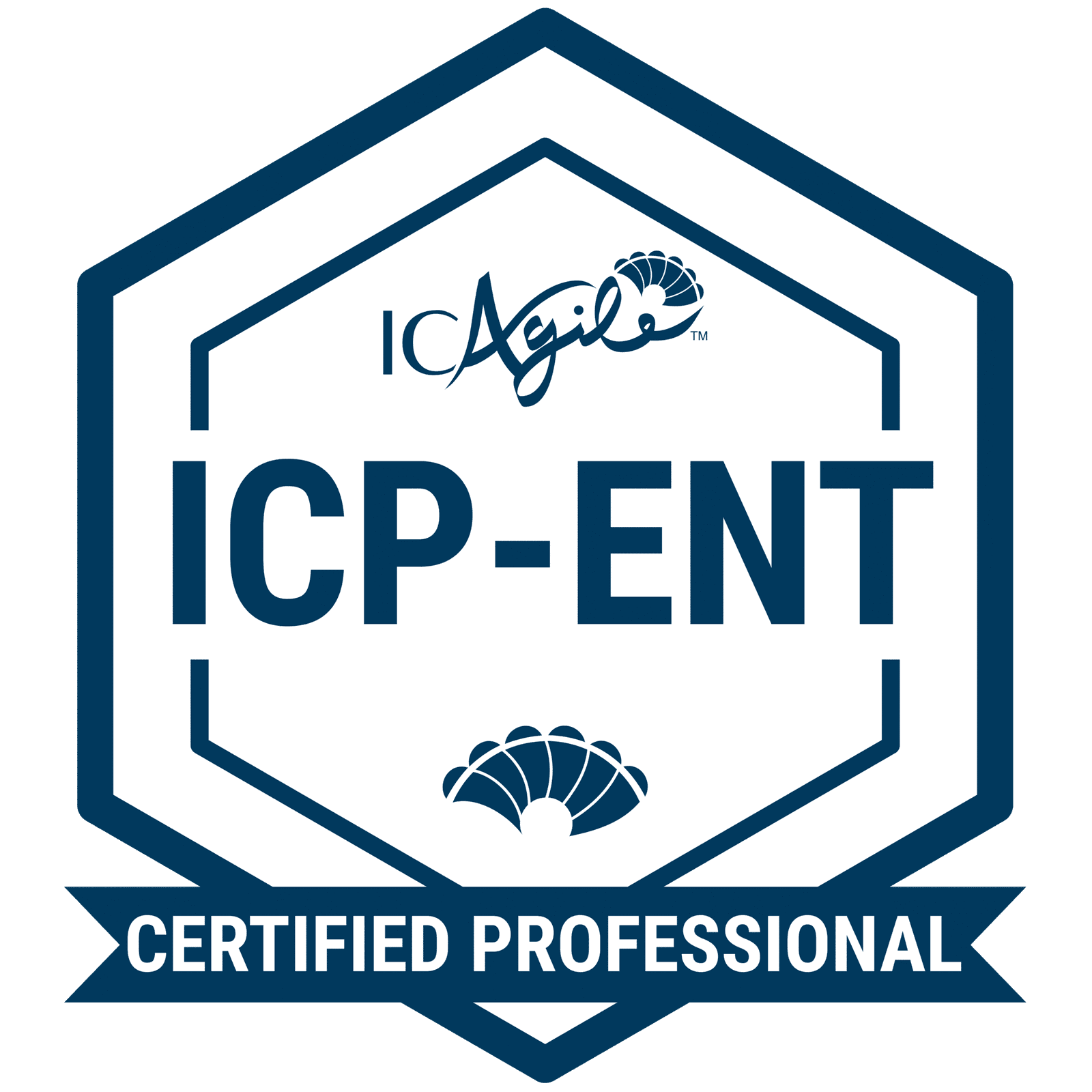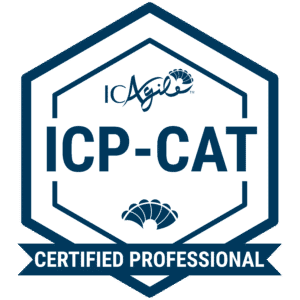 10 short sessions over 5 weeks
The best way to step into the profession of Enterprise Agile Coach and iniate Agile Transformations, fully prepared
ICP-ENT & ICP-CAT
Online Dual Certification
Dual certification course
ICP-ENT & ICP-CAT
Online Dual Certification
Dual certification course
About the Online Enterprise Agile Coach Dual Track Certification
Why do both certification classes together?
We recommend that you take our agility in the enterprise and coaching agile transitions classes together. By doing this you gain the holistic view of the organisation (their capability, organisation design, culture and relationships and leadership), (ENT), followed by the tools and techniques to actually mobilise and sustain the change (CAT). In taking the two classes you can build your comprehensive personal toolkit to support the organisations you work with – we bring the enterprise agility to life for us as transformation coaches.
Passionate about Agile, we work together as a team to deliver meaningful change for our clients. We make it our mission to inspire change with our enthusiasm and knowledge of Organizational Agility.
About The Online Agile Coach Certification
What makes this Agile Course different
Even online, our courses are highly immersive, which means that you will not see many PowerPoint presentations. You are put to work immediately and start learning by doing and experimenting with the tools explained and modeled by your peers and your ICAgile Accredited trainer.
Hear what others have to say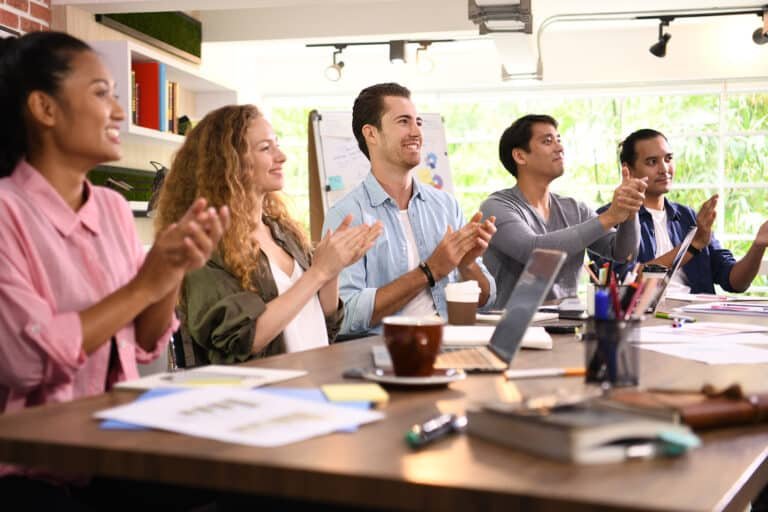 A highly recommended learning experience! This program will delight anyone looking to go deep in to what transformation is really all about.

Well beyond single frameworks, tech or biz and truly about the shifts in the way we think and work holistically (people, process, tools, culture, mindset, ecosystems etc).

Also a big thanks to all the engaged participants who shared their knowledge and reflections over the last 5 weeks
Such a rich and wonderful experience I had in the last 5 weeks with The Enterprise Agility Courses! Strongly recommend to those eager to learn about enterprise transformation and agility in breadth and depth.

It's about how to create an adaptive organization and make it sustainable through any type of changes by making a fundamental shift in the attitude, the mindset, the culture, the ways of thinking, working, and solving problems as a whole (process, tools, tech and all components of ecosystem) with leadership and people being the key players.
I wholeheartedly recommend these Agile Transformation classes. I recently participated in the ICP-ENT and ICP-CAT classes by The Agile Company. Enterprise agility is a hot topic with a wide range of interpretations and approaches. An important foundation these courses emphasize on is that there is not one best way to initiate enterprise agility transformation. What really matters is your journey towards your goal, the learning experience, and the change of perspective.

One thing I valued is the support you receive after the classes end; Linzi is providing supplementary materials, answering questions and gladly offers her expertise to guide you in the challenging world of enterprise agility and transformations. This is not very common in courses and seminars. If you are and agile practitioner, a manager in an organization transitioning to agile or if you are just curious and wish to dive into this extremely interesting topic, I wholeheartedly recommend these courses.
What a incredible and exciting journey the last 3 weeks have been! I had a pleasure to meet, learn and work together with great people around the globe in a very dynamic and interactive online enterprise agility course!

The current situation enabled us, as true agilists, to overcome the challenges and grow together online! Enterprise Agility is so much more than different frameworks. I'm so thankful to have been part of this journey with The Agile Company.

Special thanks to Linzi Parry and Natascha Speets with The Agile Company for bringing us this great class full of new methods, case studies, guidance and brilliant online facilitation!
This course answers all your questions on how to help organizations leverage Business Agility to reach their long-term goals!

I would recommend The Agile Company's ICP-ENT course to anyone in a leadership position who wants to gain deep knowledge of what business Agility really means, and what an impact it may have on the bottom line or an organization! Thank you Linzi for 6 amazing sessions together with our group.

You took us on a journey to discover all the important aspects of what makes an Agile leader, how to positively influence an organization's culture through innovation, and she gave us the tools that help us build practical solutions, applicable for our daily challenges in bringing business agility to our organizations.
The ICP-ENT & CAT course is a great package, to learn and deepen both the what and the how of coaching (for) Enterprise Agility.

Her deep insights in the topic and the open atmosphere she creates make sure that each topic is brought to life with examples and real life experiences. The materials provided inspire and are easy to apply in my own work.

I deepened my knowledge, got a wealth of real life examples and ideas and met wonderful people from across the globe. A heartfelt recommendation for anyone working in the field of enterprise agility or wishes to enter in.
If you're trying to decide whether to do this course, I can highly recommend it...

its so content rich it will take months to digest it all.

What a fantastic course!
Frequently Asked Questions
"Nothing beats in-person conversations. We love to hear more about you, your company or team and learn how to adapt our services to your specific needs.
Drop us a line and we'll call you back as soon as possible to arrange a meeting with you and your teams. This meeting is of course free of charge! Inviting The Agile Company to meet with your teams is usually the first step into getting objective and honest feedback and may serve as an eyeopener to your organisations cultural dynamics."