Immersive and Live Virtual Conference Agile Coaching Course
3 time zones available:
Europe / UK + USA / Canada + Asia / Australia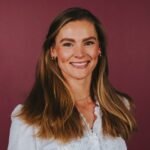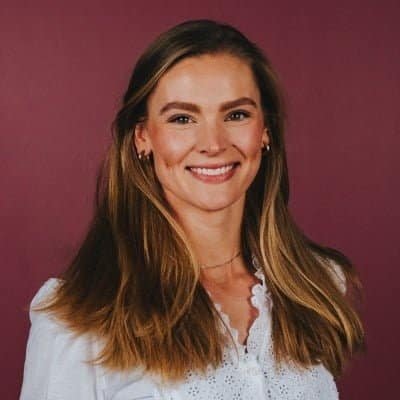 "You learn so many important skills and ways of thinking that are so value both in worklife and daily life. The trainer was really good. He is excellent at facilitating, asking good questions and nonetheless recapping what people have said in a way that makes everyone understand."
Johanne Fredslund Dølvik

Build resilience and competency in all areas of Agile Leadership
Pay in 1, 2 or 3 installments

ICP-LEA
Leading with agility Certification
14 hours live online training

Innovative learning methods

Notebook and training material

ICAgile ICP-LEA Certificate
ICP-LEA
Leading with agility Certification
14 hours live online training

Innovative learning methods

Notebook and training material

ICAgile ICP-LEA Certificate
New Organizational and Leadership Capabilities We Need Today
Organizational Agility Capability
VUCA vs BANI – A new paradigm
Design Thinking & Lean

Why Agililty in Leadership is Needed – behavioral shifts and impediments

The Leadership Agility Orientation Compass
Developing personal Agility
Situational and Self-Awareness & Self-Management
Learn to Stop and Listen
Growth mindset & Purpose
Systems Intelligence & Key conversations
Systems Awareness and Systems Thinking
Adaptive action and system levers
Emotional Intelligence in relationships
Learn to say yes a little slower
Forward Focused Conversations
Triple loop learning
Professional Behaviors that Increase Agility
Understanding Power & Influence
Leadership styles
Adaptive conversations
Mindfulness
Storytelling & Communication
Leading Others
Self-assessing & what teams need to become Agile
leveraging Agile Values in leadership
Understanding mental models to improve relationships and influence
Designing the Environment for Agile to thrive
Communicating with intent
Self-organization & delegation
Leading Change and Organizational Transformation
The Nature of Organizational Transformation
Why Transformation is needed for Agility
Leading from the Future and the Larger Context (Foresight vs forecast)
Leading vs. Managing Change
Leader as Agent of Transformation
Online Leading with Agility Certification Course
Ability to adapt to the changing environment you find yourself in today for yourself, as a leader for Agile teams, as an enabler for change and as an agent for Agile transformation. 
Creating awareness of how your leadership impacts you, others and the entire system you work with
Identifying development areas in your own growth toward Leadership Agility and creating an Action plan forward 
Ability to adapt your leadership style direction by consciously choosing the mindset, skillset and tools needed based on the situational context guided by the Agile Leadership Orientation Compass 
Develop a mindset, build a new skillset and walk away with a filled toolbox that helps you lead Agile teams and organizations thrive through your interactions with them. 
Receive the 

ICP- LEA

 certification delivered by ICAgile
Develop knowledge related to Agile principles and methods
Language : English
Duration : Depends on the event
Times: Find your timezone in the events
Certification : YES: ICP-LEA
Level : Professional


Passionate about Agile, we work together as a team to deliver meaningful change for our clients. We make it our mission to inspire change with our enthusiasm and knowledge of Coaching, Agile Teams and Organizational Agility.
Online ICP-LEA Course Program
Hear what others have to say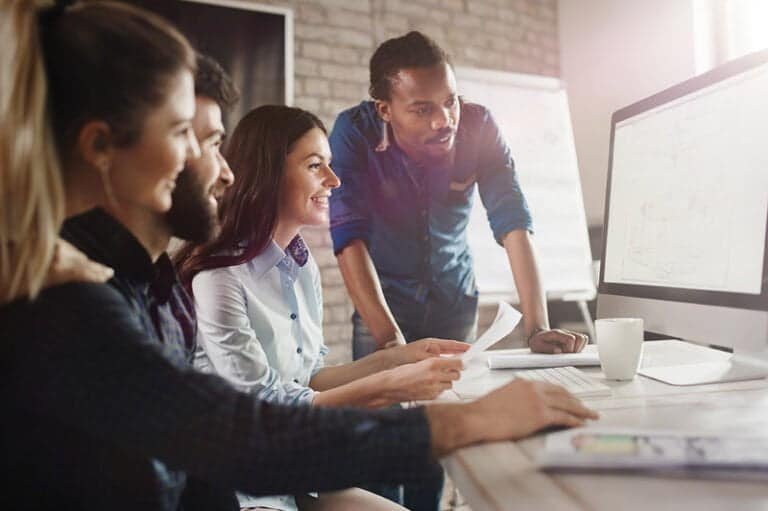 I strongly recommend the Agile Coaching Certification Program with Tadej!

This is a program for everyone wanting to explore Agile principles + Coaching Tadej was the instructor of the Agile coaching certification that I took part in. He made the course incredibly pleasant and insightful.

It was fascinating to see how he built on each lecture's topic and how he facilitated the group to learn with each other's experiences.
New insights and perspectives in how to more effectively assist individuals through coaching and mentoring.

Drew (Our trainer) was able to to help me make connections between mentoring and coaching which I had not previously made.

And through his excellent ability to lead discussions I was able to gain new insights and perspectives in how to more effectively assist individuals through coaching and mentoring to more fully commit to their roles in an Agile organization and be motivated to more fully integrate an Agile mindset into their work habits.
A truly engaging course, with a great balance of concept teaching and practical practice.

Natascha added so much value to the learning experience with her well thought out approach to delivery and interaction with the class. I feel like this is already having a profound impact on more aspects of my life than just workplace related agile team project coaching.

While I have been a leader, coach, mentor and teacher in many practical capacities, I feel like this course has filled in gaps I didn't know existed.
I learned so many important skills and ways of thinking that are so valueble both in work life and daily life. I already see myself using a lot of what we have learned and cant wait to coach a team in the near future. The trainer, was excellent at facilitating, asking good questions and nonetheless recapping what people have said in a way that makes everyone understand. Very knowledgeable about the topics and had an answer to anything.
Want to go further?
Discover our Agile Facilitation training
"Nothing beats in-person conversations. We love to hear more about you, your company or team and learn how to adapt our services to your specific needs.
Drop us a line and we'll call you back as soon as possible to arrange a meeting with you and your teams. This meeting is of course free of charge! Inviting The Agile Company to meet with your teams is usually the first step into getting objective and honest feedback and may serve as an eyeopener to your organisations cultural dynamics."