Co-constructing Your Agile Transformation
Our Agile transformation team help you succeed in building an Agile organization that delivers value to teams, the organization and your customers.
Give us a clear but short description of what it is you want to achieve and how you would like to achieve this. One of our Agile Consultants will have a good look at your project and will contact you to give you their view and practical advice or first steps to help you on your way to building the right plan towards agility.
A UNIQUE AND INNOVATIVE APPROACH TO AGILE TRANSFORMATIONS
Together we co-develop an approach that reflects your goals and encourages learning in the workplace for a sustainable agile cultural transition.
A CUSTOMISED TRANSITION STRATEGY
Your company is unique, and so is our transition appraoch! The Agile Company accompanies you in the discovery phase and in the creation of an Agile transition plan, the implementation of the first Agile teams, all the way towards the successful adoption of Agile practices and values in your organization.
You can count on quality support from our coaches who conduct workshops, training sessions and facilitate the first Scrum events or planning sessions with your teams. It is our goal to help you get on your way to reaping the benefits of Agile. We stay with you until you feel you can take your transformation to the next level, and autonomously continue your Agile transition. However, The Agile Company will stay in touch and reconnects with you and your teams to make sure the ultimate goal is met: increasing value for your team members, your customers and your company.
AUTONOMOUS AGILE TEAMS, AMBASSADORS OF AGILITY
Well accompanied and supported, change agents will naturally emerge from your teams fostering even further growth and progress.
Trained and confident Agile teams, that have been coached in performing in their new roles and missions will be the motor of change instead of feeling they are being subjected to it. The Agile transition will spread its virtues because the dynamism and collective intelligence that will emerge are as contagious as they are effective.
SAGILE TRAINING & WORKSHOPS
The Agile Company will propose highly interactive and effective training programs that help your people understand the need for change, and the benefits of collaborating in an Agile way. In addition, we propose certification courses for Scrum Masters, Product Owners and Agile Coaches. Other training course we provide are Agile Leadership, Agile Marketing, Collaboration, Conflict management and many more. If you want to know more, drop us a line at contact@theagilecompany.org or through the contact form below.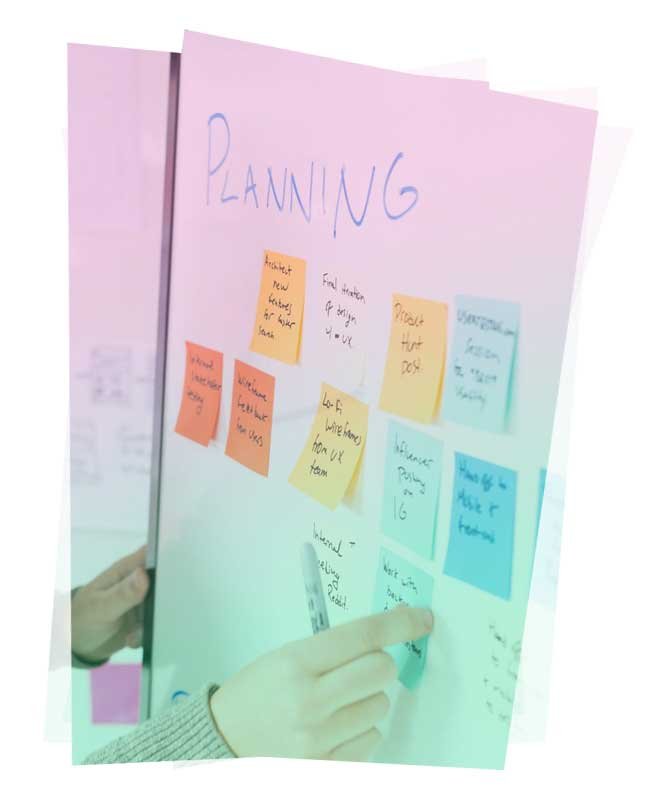 "Nothing beats in-person conversations. We love to hear more about you, your company or team and learn how to adapt our services to your specific needs.
Drop us a line and we'll call you back as soon as possible to arrange a meeting with you and your teams. This meeting is of course free of charge! Inviting The Agile Company to meet with your teams is usually the first step into getting objective and honest feedback and may serve as an eyeopener to your organisations cultural dynamics."