Our core team of trainers make The Agile Company so great!
Earn an internationally recognized Agile certification with experienced trainers, entirely remotely. Drew is a true agilist and a wonderful instructor. He teaches the ICP-ACC Agile Coaching certificate and the Agile Team Facilitation certification class with The Agile Company. 
Drew lives in London, and he became part of the team in 2020 and since has taught hundreds of Agile coaches in the art of  coaching, mentoring training and facilitation. Drew is part of The Agile Company's team because he is genuinely curious about each and everyone's journey, ensuring personal and professional development for anyone wh is willing to grow and mearn in his his courses.  
The way he facilitates a class, teaches and coaches is nothing but admirable. He is genuine in his effort to elevate your skills!
Drew teaches and stewards the ICP-ACC course program The Agile Company provides. Drew has a very personal and warm style in his coaching and facilitation techniques
Drew is an amazing teacher. I was glad to have him as a trainer for the Agile coaching certification. His knowledge about Agile and coaching techniques were very valuable. Also, he was able to make the sessions very interesting and interactives, so we could share experiences and activities with him and the other participants. I am definitely going to apply at my job several practices that we learnt. In conclusion, I strongly recommend him, thank you Drew !!
I recently attended the ICP-ACC course led by Drew, and it was simply one of the best led courses that I have been on. Drew is a great facilitator, and is always calm, focussed and encouraging. He was fantastic at getting a group of strangers to interact with each other and great at getting them to focus on a common goal, which is especially hard when most of them are coming off a day of work! I learned a great deal through the content and activities in the class and can see how the techniques and skills taught by Drew can make an immediate impact on my agile journey.
What could have been long hours in front of the screen, years into the pandemic, (really no thirst for more digital interaction), was a true pleasure thanks to Drews absolute immaculate facilitation skills. We were a group of international participants, and it would be hard to manage for most, language and cultural challenges taken into account. But Drew skillfully guided us through the learning material and the conversations. His respectful interaction made us feel that our contributions were valued, and thus we had a group where everyone participated more that you might expect in this setting. The classes were well planned and prepared, the material was great, and the timings were super. All in all, if we were to rate the facilitation and coaching provided, I would give Drew a 10/10!
Drew was the instructor on my ICP-ACC Agile Certified Coaching Course. He has an excellent knowledge of coaching and the different Agile methodologies. His calm and friendly disposition also make for an engaging and enjoyable class, which was extremely helpful coming from a long day at work. I found it easy to learn and participate in the discussions during class, thanks for Drew's way of teaching and facilitating. He is also very responsive to questions outside of our lessons. I strongly recommend Drew and the ACC course he teaches.
I started my Agile Coaching path and ICP-ACC certification with Drew. His has a very strong knowledge about teaching, coaching and mentoring that really helped me to improve in my soft skills. Drew demonstrates a lot of experience, always bringing practical examples we discussed as use cases. Drew is also very organized, easy going and he was always making sure we were covering all the learning objectives. I was very happy to learn from and to be coached by Drew as he were always open and available to me even after the training sessions I'm looking forward to continue the Agile Coaching path with him.
Drew, thank you for facilitating such an amazing Agile coach training course! You made the course very interactive and fun, and you made us ponder and ignited our thinking power with the activities we worked on. I felt excited and curious for my next class sessions with you. I am looking forward to taking the things I learned back and apply in my work. I highly recommend you to others for this course. Thank you for the wonderful experience.
I really enjoyed having Drew as my trainer for the ICP-ACC Agile Certified Coaching course. He brings a the right mix of experience, facilitation skills, calmness and friendly assertiveness needed to make a heavy and difficult learning experience engaging and fun. Despite being a class with candidates who had different backgrounds and roles in Agile, Drew managed to draw from all our personal experiences and allow for ample exchange of knowledge without once compromising on the schedule! He was also very flexible and helpful with our other requests, ready to help us on any of our coaching needs. My course was in the evening after a long day at work, and by making the lessons interactive and making best use of online tools, Drew helped create a feeling of community among the candidates, without making the classes overwhelming. I highly recommend Drew as a trainer and the ICP-ACC Agile Certified Coaching course for those in change management roles seeking to support their organisation's agile transformation.
I wish Drew worked on MY team! Drew taught my ICP-ACC Agile Certified Coaching class, and his depth and breadth of knowledge about Agile and Scrum, combined with his superior ability to communicate it all, lead to an excellent transfer of knowledge and ability. He was also personable, kind, and an excellent listener. Drew made the class a top-notch experience for all the students, and I will specifically request him as an instructor in the future
I was part of the ICP-ACC course, where Drew was facilitating and the experience was great. Drew is very knowledgeable, open to hearing different opinions, calm in any situation and with great facilitation skills. During all sessions, he was able to engage everyone in the group, even if we all had different backgrounds and understanding. Drew has extensive knowledge and he can bring a lot of suggestions, ideas to connected areas for further reading - e.g. Liberating Structures - that are not part of the course but definitely can enrich the participants' development. I definitely recommend Drew as a Facilitator, Agile Coach and above all Instructor. He is a great asset to The Agile Company and shows that the business cares about the quality of its courses.
Fréderic Gilbert
Enterprise Agile Coach & Trainer
Paulie Skaja
Agile Coach, ICAgile Trainer
Tadej Accetto
Agile Coach, ICAgile Trainer
Ricardo Fernandes
Agile Coach, ICAgile Trainer, M3.0
Mélanie Ruest
Agile Coach, ICAgile Trainer
JC Lauffer
Agile Coach, ICAgile Trainer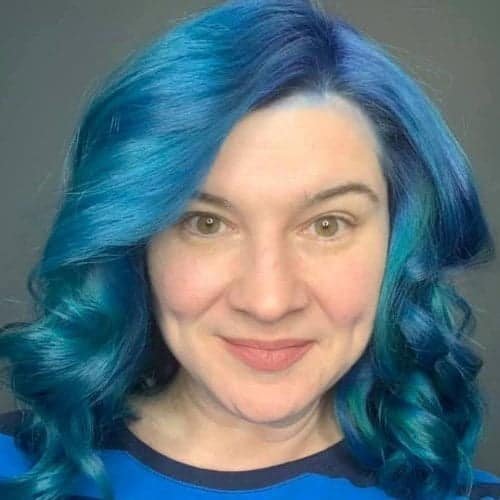 Summer Lawrence
Scrum Master & Scrum.org PST
Allen Jellas
Enterprise Agile Coach & Trainer
Adelina Noriega
Agile Coach, ICAgile Trainer
Linzi Parry
Enterprise Agile Coach, ICAgile Trainer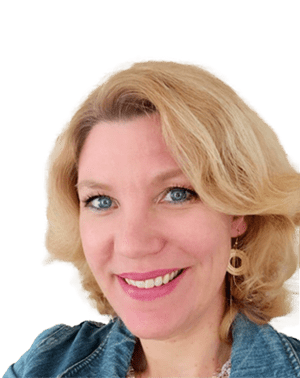 Natascha Speets
Agile Coach, ICAgile Trainer
Gergana Samhusheva
Agile Coach, ICAgile Trainer