Paulie Skaja - Agile Coach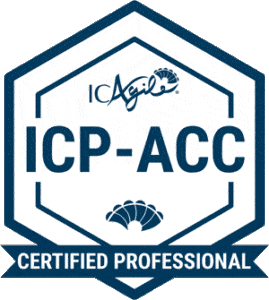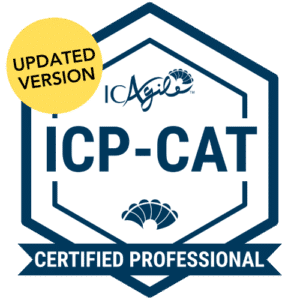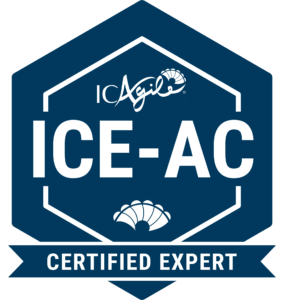 Tell us a little about yourself and your history with agile?
I am a wife, mom, grandma and agilist. I grew up in a small farming community in Minnesota, USA and currently live near Minneapolis. I've been a consultant for over 30 years, starting as a developer, business analyst and tester. I quickly moved into project and program management because I love people and have a gift for connecting dots others can't see and helping people bring concepts to life.
I was agile before the manifesto was created; my approach to projects was unique for the time and worked because my teams focused on understanding what the customer needed and working together to deliver components that were validated along the way. Because of my passion to help others learn and grow, I tend to find myself in leadership positions at most clients and love seeing the transformation within the people and organizations I work with. 
How do your personal values connect with the work as Agile Coach?
Love, honesty, integrity, trust, family, and many other things…but these are my key values. 

What types of clients has worked with you over the years?
Energy, banking, insurance, government, financial, manufacturing, health care, education, publishing, advertising, marketing, legal, digital solutions, travel, hospitality. 
Can you share their personal values that are valuable to them?
I am an agile coach and life coach. This combination allows me to join a team, observe and formulate questions that help them educate me and support them in reflection and growth. I work with (coach, train and mentor) everyone from the C-suite to the team members and am thrilled when the concepts click, and people start living what we are learning. It fills my heart.
What agile tools do you use with your clients?
As few as possible. I help teams visualize their work in the way that is best for them (ie, ADO, Jira, whiteboards, excel, etc) and using technology to teach and facilitate session, but much of my work is about the conversation, and improving coordination and collaboration. 
What coaching philosophies do you adhere to and work with?
My philosophies are from my dad and brought into my coaching…I share them with teams and classes as ideas to consider as well:
Everyone puts their pants on one leg at a time.

 

Never ask someone to do what you are not willing to do yourself.

 

Never judge a book by its cover.

 

Treat people the way you want to be treated.

 

I cannot change others; I can only change myself.

 

If I don't like it, what am I willing to do about it?

 
What Paulie's clients say
Paulie was my first introduction to Agile. Paulie is perceptive, a great communicator and experienced agile coach. While attending a session where Paulie was tasked with standing up two new Agile teams, she identified my potential as a scrum master. Paulie has the communications skills necessary to communicate at all levels and across organizations. Paulie truly cares about people as individuals. And, she can apply agile principles to ANY situation!
The passion and enthusiasm of Paulie helped many teams using the Waterfall methodology understand the Agile mindset when previous coaches were unable. Her ability to engage people and articulate the many different ideas and practices of Agile truly shows her desire to educate and share her wealth of knowledge. Paulie's ability to communicate the details while keeping the audience involved, focused, and participating in discussions was utterly amazing. I learned things daily, she helped me to expand the knowledge I have and showed me how to better implement it in more productive ways. She truly is a pleasure to work with and every company needs Paulie on their team!
It was a great honour to work with Paulie. She is a visionary and is able to motivate leaders and teams to follow through on the vision. She is excellent at conflict resolution, leadership coaching, large group facilitation and training and overall one of the top enterprise coaches I have worked with. I would highly recommend Paulie as a trainer, mentor and enterprise coach.